Where it all started…
Home to most of the Snowmads and definitely one of our favourite places on this planet. Innsbruck has got it all, big mountains, good people and the vibe of a young energetic city. If you have never been there, it will blow your mind. If you have, we will blow it again.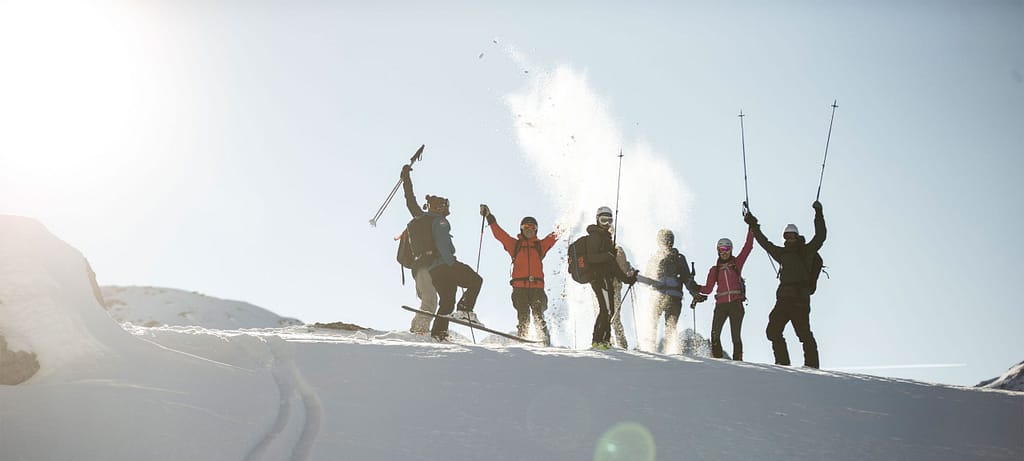 What Awaits You
You'll have the chance to explore the best freeride spots around Innsbruck together with a local UIAGM mountain guide and in the best case one of our Snowmads Athletes.
These weekend trips are meant to show you the best and most fun side of Innsbruck, on the mountains and in the city. You don't have to be a pro yourself to enjoy our way of freeriding around Innsbruck, this trip is suitable for everybody who regularly skis off-piste and feels comfortable touring on skis or split boards
On this long weekend we take on the role of the Local Snowmads and show you our "home mountains" as we know and love them.
More info about the detailed program further down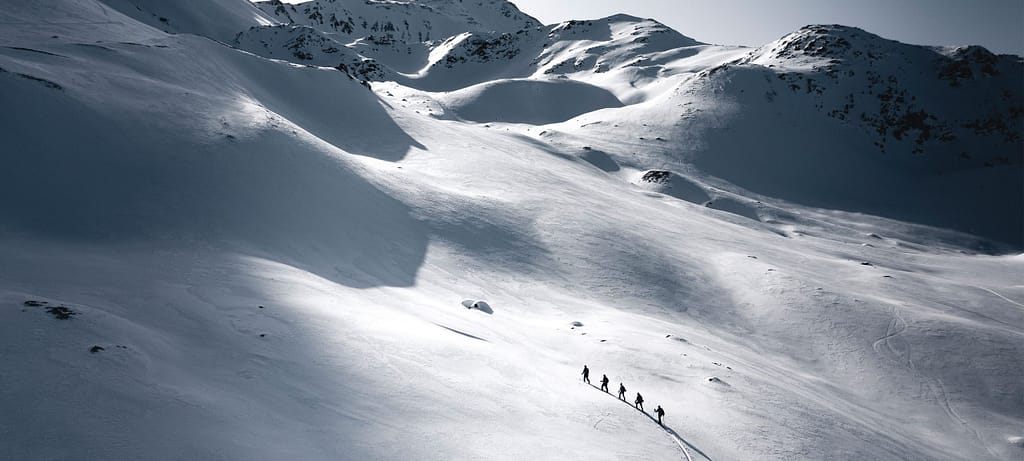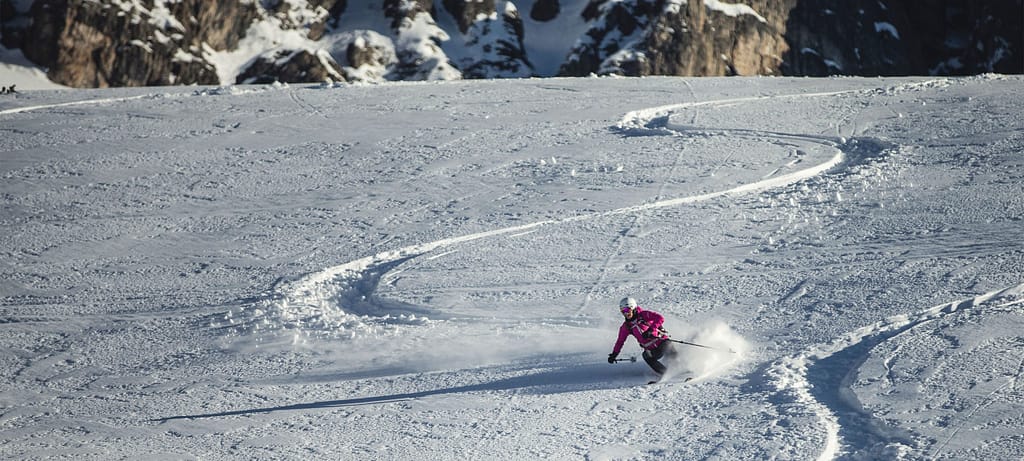 Itinerary
We meet up Wednesday evening in Innsbruck for dinner together in our accommodation for this trip, the brand new Montagu Bed & Beers (Höttingergasse 7, 6020 Innsbruck).
Hardly any other city allows you to reach interesting terrain and powder as easily as the freeride-city Innsbruck. Therefore, we will focus on the surrounding areas and take advantage of the public transport system that connects the city with the ski resorts.
Our guides and Snowmads know where to find the best conditions and decide depending on the weather and snow situation where the group will go.
Sunday is scheduled as a weather day without a planned program happening. If conditions were really bad on one of the days before, then we will use this day for another session instead. So if you can, plan your departure back home for the afternoon/evening, it's no problem to stay in your room until later that day.
Meet our amazing local guides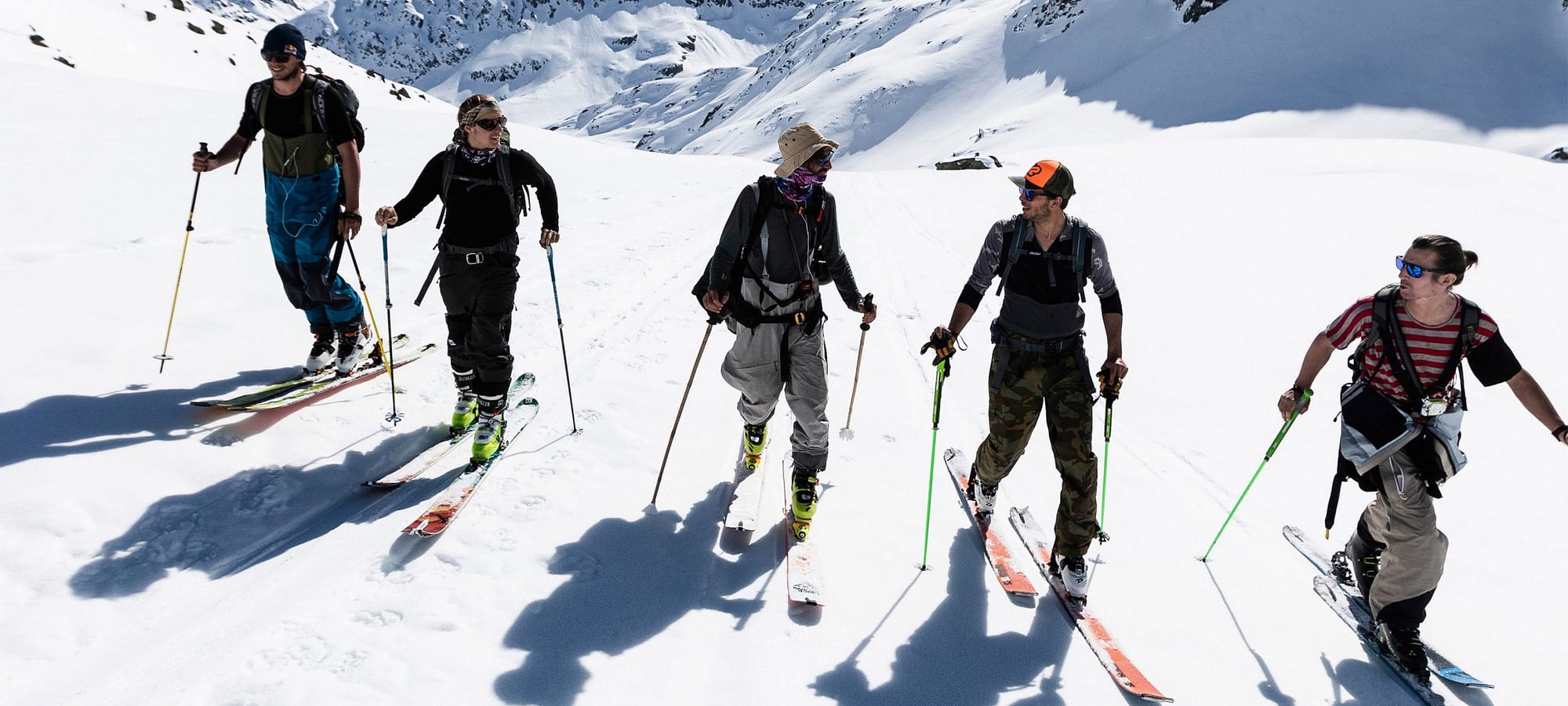 Local Snowmads
Local Guides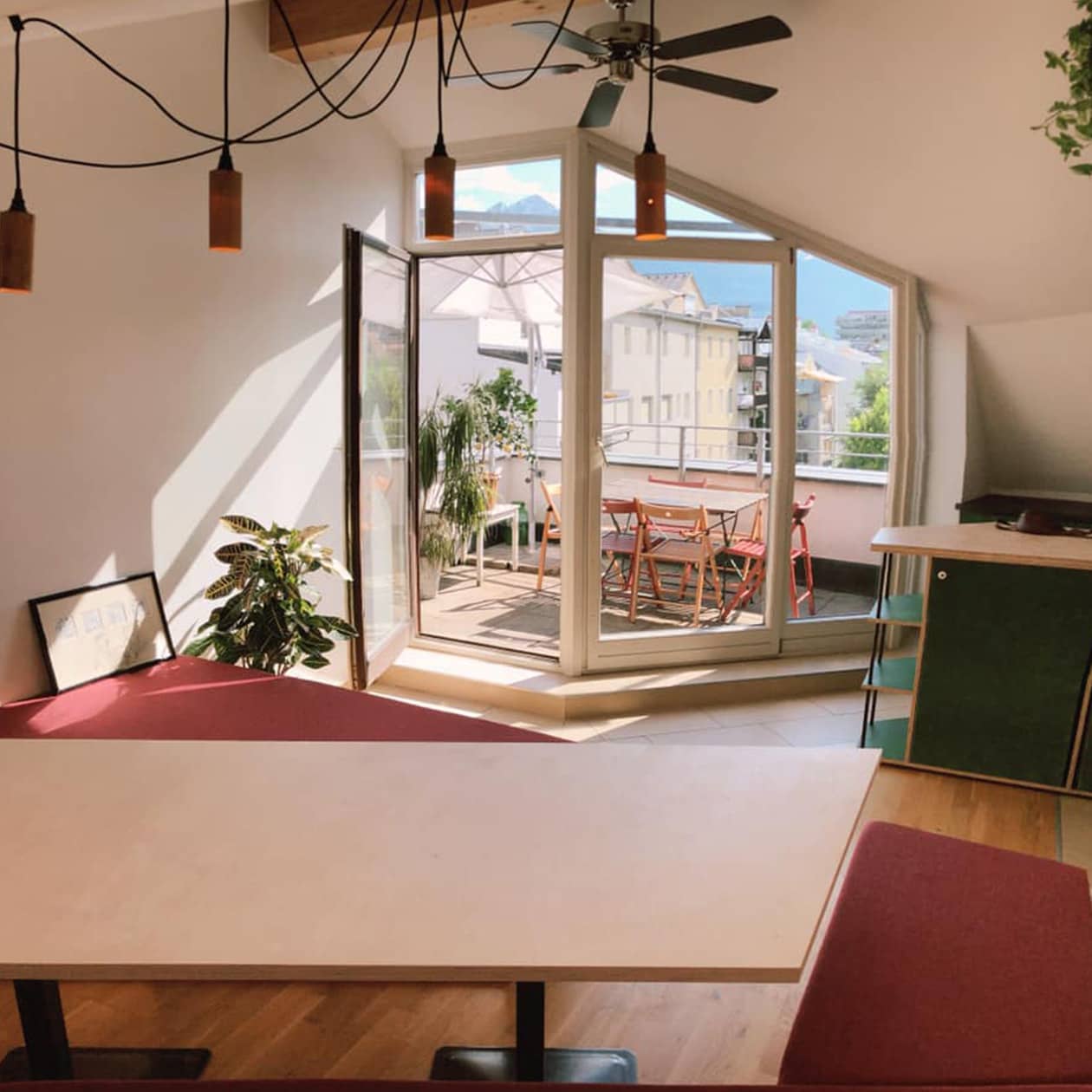 Montagu Bed x Beers
Accommondation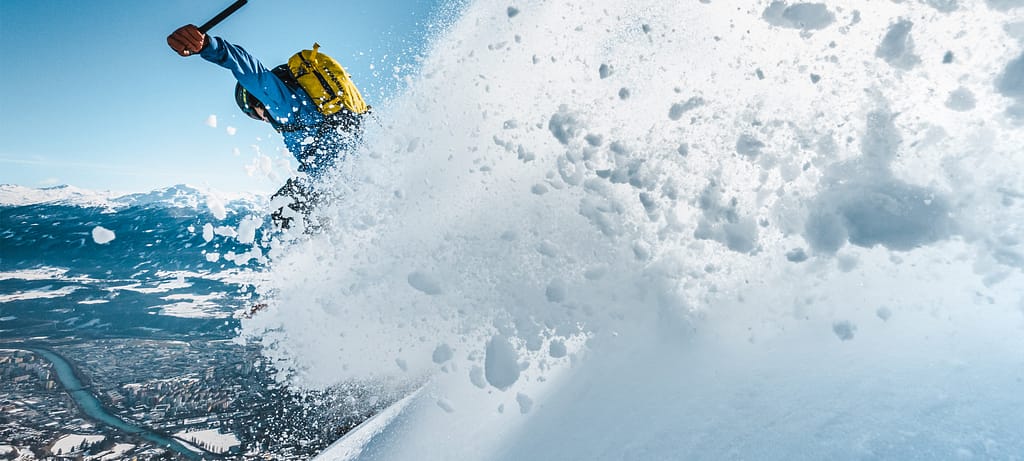 Group Size
Min. 4, Max. 7
Starting Point
Innsbruck
Costs
690€
Next Date
(Deutsch) 5.-9. April w Konsti Ottner
Fitness
Physical fitness required
Ski Level
Experience on ski or snowboard
Adventure
How for to push into the unknown
Three days of freeskiing around Innsbruck with one of our athletes + local UIAGM mountain guide
Four nights @ the brand new Montago BedxBeers, Innsbrucks' finest hostel
Breakfast, lunchpack & dinner
Transportation
Avalanche safety refresher course by our mountain guide
Movie screening (Snowmads)

Arrival & Departure
Alcoholic beverages
Lift tickets (calculate with 50-100€)

Our trips are masterminded by professional athletes, but you definitely don't have to be one to join us on them. For us sport is above all a medium to connect people and realise dreams, whether it's winter or summer. Some skills may be required depending on the adventure, but mostly our journeys are designed for anyone that's motivated, fit and excited to broaden their horizons. This trip is for experienced off-piste skiers/boarders. You should be able to ski all kinds of terrain with confidence and a good technique. This trip also requires handling skills and basic knowledge of climbing skins, avalanche transceiver, shovel and probe. Experience in rappelling is not necessary. Physical fitness is mandatory for participating in our freeride trips. Our guides are of course eager to adjust the pace to the group as best they can, but hikes between 400 and 800 meters in altitude should not be a problem for you. Depending on snow, strength and motivation of the group hikes will take between 1-3 hours. Participants may be excluded from certain runs or hikes if they don't meet the requirements and / or endanger themselves, the group or the mountain guides.
A combination of freeride and touring. We adapt our daily plans to the current conditions. When there's fresh powder, for example, we don't waste time on long hikes if we have a lift available. The focus is on skiing as much powder as possible and touring skis help us approach the best possible snow conditions.
Our trips are suitable for skiers and snowboarders (splitboard). For skiers we recommend skis with 90 to 115mm under foot. Best case would be with pin bindings and free-touring ski boots. We don't exclude snowboarders, but please check the trip requirements and sign up only if you can fullfil them easily. Avalanche equipment (backpack, avalanche transceiver, shovel, probe) is mandatory. Helmet is recommended, but optional on this trip. We also suggest proper outer wear in order to adopt to changing weather conditions. Snow goggles, sunglasses, spare gloves, cap, possibly balaclava or mask. An airbag backpack is recommended, but not mandatory. If you need any rentals, let us know.
For our freeride/touring trips the group size will be limited to 7 participants. This way we can assure you maximum safety and adapt the terrain to the skill level of the group. For groups of four persons or more we can put together a tailor-made trip that fits your needs perfectly. Just inquire and we'll get back to you with a special offer.
The brand new Montagu Bed & Beers hostel in the heart of Innsbruck offers us various options to get some well-deserved rest. The standard option is a six-bed dorm with separate cabins for extra private sphere. For a single or double room option please make a note in the booking request and we will tell you the price depending on your request. For more info check out the Local Snowmads section. We provide a variety of local foods and keep the refrigerator filled for you to do your own breakfast and prepare lunch packs if needed. For the two included dinners we have special menus by our chefs from the Montagu hostel.
Sustainability is a big issue for us and we recommend you to travel by train or bus. Our accommodation is located in the center of the city and is perfectly connected to the public transport system. (We will provide a little goodie from our sponsors for those who took public transportation).

Place your non-binding booking request
You will receive your personal or group offer + a standard information sheet from us within three days
Let us know if you want to accept the offer (valid for seven days)
When you are ready you will immediately receive the travel contract with all further information
Transfer the 20% advanced payment within seven days (you now have a spot for the trip)
The remaining amount is due 20 days before the start of the trip (you will receive a reminder email)